Hey
! thanks for coming to our own Ricci Cup X forum. This forum will get you the latest information about our upcoming cup, our ricci cup staff, updated rules if there's any changing in our competition rules & many more!

*OUR INTRODUCTION*
PANITIA INTI
*adanya perubahan panitia inti
Ketua Ricci Cup X kami adalah
Maria Felicia Desiani Hapan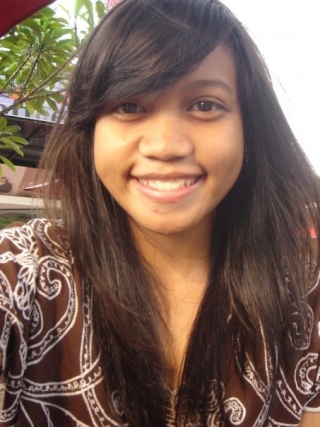 Wakil ketua:
Dimas Pranandito
Sekretaris:
Dwina Andrea
Bendahara:
Gusti Ayu Maha Rantika, Angela Chintya Dwita,
Humas:
Gloria Putri Angelina, Julia Natassya,
Lira Christina Ratulangi, Jessica Rahmawati
seksi-seksi
Ticketing:
Fransiska Kartika, Shierene Tifanny,
Victoria Putri, Jean Kristinningrum, Oca Arditi
Konsumsi:
Ciecilia Muktiarti, Kevin Rianto
, Christoforus Pascalis, Charlene Wijaya, Melina
Dana:
Sheryl, Desire Tendean
, Ivy
Basket:
Bimo Wicaksono, Andreas Hans
, Alvin Janugraha, Kenneth Keulana
Futsal:
Geraldo Stefano, Stephanie Rosary
, Sisca, Amanda, Zento Yuandi Salim, Benayah Asher
Mini Soccer:
Dharma Saputra, Aryo Ekosanjoyo
, Efraim Bavo, Evando
Dance:
Mishella Maringka, Claudia Niken
DotA:
Alexander Prawira, Norma Aristo
Acara:
Scolastica Riandini, Julisa Siagian
, Igor Jeremy, Tareen Ivenna
Dokumentasi/ fotography:
Maria Renya
, Anastasia Lysandra, Leo Gani
Kebersihan:
Lidya Utama, Olive Merilyn
Keamanan: Gerry Mokodompis, Enrico Ganap, Peter Johari, Dimas Pranandito, Joel Patra
Lomba-lomba yang ada dalam cup kami adalah:
- Basketball
- Mini Soccer
- Futsal
- Modern Dance
- Photography (baru!)
- Boxing (baru!)
opening : 29 OKTOBER 2010
closing : 6 NOVEMBER 2010
KEEP THAT PANDEMONIUM SPIRIT!

**kalo ada yang mau tanya

silahkan comment di
'post reply'
dibawah. thankss**
Admin




Posts

: 26


Join date

: 2010-07-20




---
Permissions in this forum:
You
cannot
reply to topics in this forum